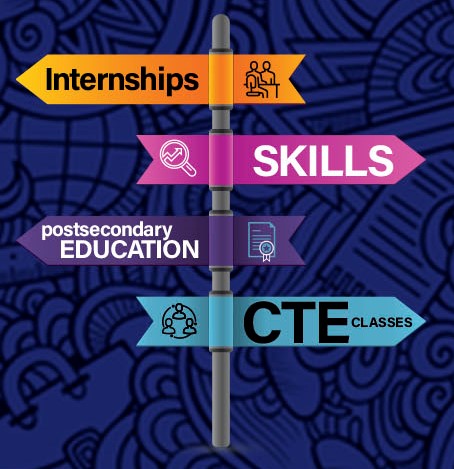 Studio Art is a one year credit course, required for NYS graduation. You have the opportunity to join CTE and take academic credits while you are here. During the year, you will be pulled out of your CTE program 3 times a week for an hour each time. This allows more students the opportunity to attend CTE, while fulfilling the required courses you need to graduate on time. If you have a long bus ride or the timing of the program you would like to attend does not fit into your academic classes, you can now take those classes here at CTE BOCES.

During your time in Studio Art, you will learn about the Elements of Art. All of the hands on projects will be focused towards each Element of Art. Later on in the year, we will work on designing projects that relate to the CTE program you are enrolled in here at the Tech Center. A few examples are: logo designs, decals for cars, storyboard for a commercial, etc.

Studio Art is open to students in grades 7th - 12th.